A-Cast Clear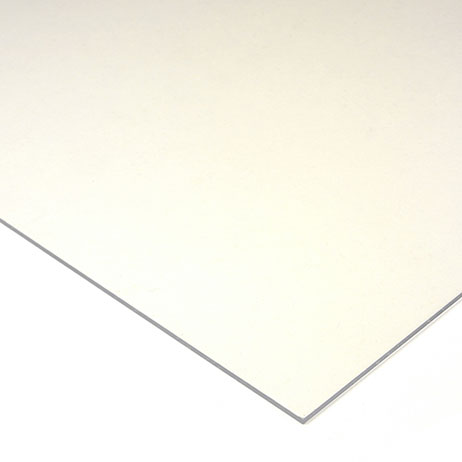 A-Cast®, cast acrylic sheets, are all manufactured using 100% virgin Methyl Methacrylate monomer (MMA) and pure pigments for colours. Produced according to strict quality control guidelines, A-Cast® clear cast acrylic sheet is supplied with a 10 year limited warranty.
Product Overview

A-Cast® Clear has an unrivalled clarity when compared to other thermoplastic sheet products and even greater than glass, with a light transmission of 93%. Coupled with the material's inherent UV-stability, A-Cast® Clear will maintain its transparency after 10 years of outdoor exposure.
Unlike many other thermoplastic materials, when polished, the edges of the sheet will deliver the same level of clarity as the surface, making it suitable for a wide range of decorative applications.
Refer availability for sheet sizes and thicknesses or for a technical specification, download our typical physical properties.
Applications
















Product Features
Available in a wide range of standard sheet sizes and thicknesses from 2mm to 50mm.
Light transmission higher than any other thermoplastic and glass with virtually no colour bias.
Also available in green glass-look but with five times the impact strength, it has the look of glass without the risk of breakages.
Manufactured using 100% virgin Methyl Methacrylate monomer (MMA).
Same clarity as the surface in the edge when polished.