Premium Copper Tube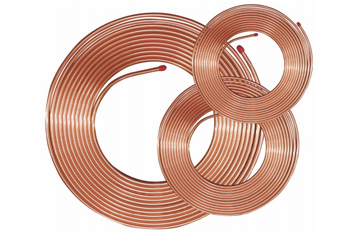 Cuprous Copper Pipes, Produced specifically for the industrial air conditioning system,which are suitable for the R410A, R32 and can withstand high working pressure.
The industrial copper tube is in conformity with the American standard ASTM B280 for Air Conditioning and Refrigeration Field. The minimum thickness of the product is 0.81mm for the tube with OD: 6.35mm, 9.52mm and 12.70mm and is 1.00mm for the tube with OD: 15.88mm, 19.05mm.
Packing:
Each coil is packed in one single bag with grain moisture inside. The copper tube is printed with size and ASTM B280 standard. After that, the box is shrink wrapped so as to assure the best quality of the products before usage.